Announcement
The Most Interesting Team in Dana Senior Softball...
Posted by
Tim DiMasi
on Mar 12 2017 at 05:00PM PDT in 2019 Spring
More editing options
Rarely has a Dana Sr. Softball team been so dominate as the X-MEN were this season. From the very start of the season all the way through, they proved to be the preeminent team on the field. Winning both the league title as well as the season ending Tourney, has secured the X-MEN as one of the truly elite in Dana Senior Softball. While scoring 293 runs was assuredly remarkable, their defense only allowing 13 runs per game is unequaled in Dana Softball history (fact check pending). They only had to bat 3 times to win most games.
Little is known as to why the X-MEN perform so well. Is it the superior coaching and managing by Joe Mackey and Norm Young? Such leadership is truly lacking in our era. Or is it the wizardry of the Cardinal jersey that transforms these seemingly mediocre players, at draft time, into a team of super heroes on the softball field?
Coach Mackey (who obviously penned this article) is self-quoted as saying," first CIF Champs, now Dana Champs, is this the Year of Joe or what? I 'm going to Disneyland.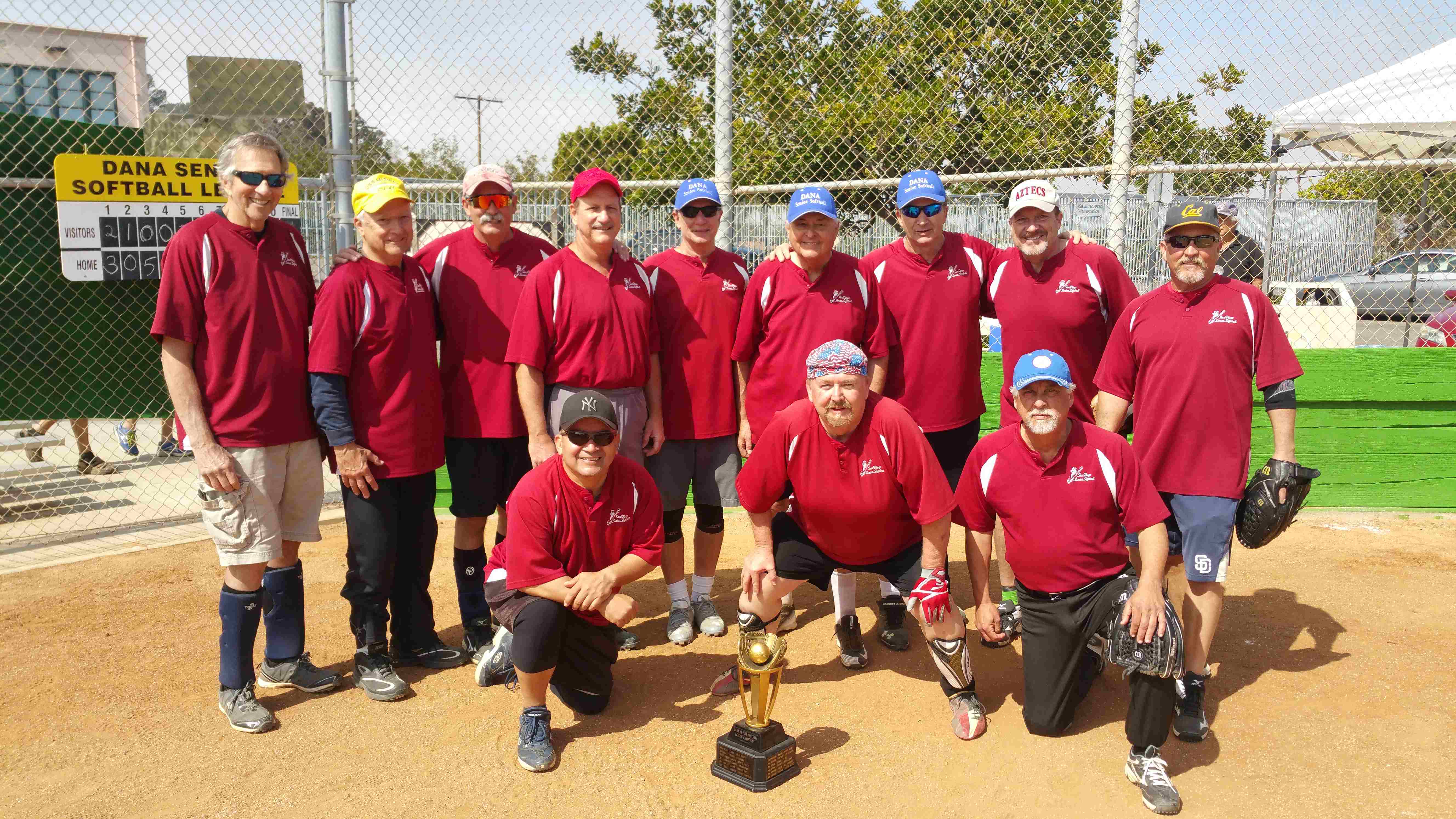 Comments
There are no comments for this announcement.