Announcement
January 9 games saved thanks to a secret ingredient!
Posted by
Tim DiMasi
on Jan 09 2016 at 04:00PM PST in 2019 Spring
More editing options
Almost everyone thought that after four days of heavy rain we would NOT be playing softball on January 9th. The first photo above is a panorama of the infield taken Thursday early morning while rain was still falling. It tapered off and we had sun on Friday but there was standing water in a few spots. Ron Chesebro volunteered to come out and work on the field. He spent a few hours removing the water and raking places that needed to dry. Early Saturday morning, a few of us came out and finished the job (photo immediately above). What was the secret ingredient? Six bags of kitty litter! (Thanks to Norm Young for the suggestion). The panorama below was taken around 7AM. By mid morning the infield was completely dry. But we had no problem playing even the 8:30am game.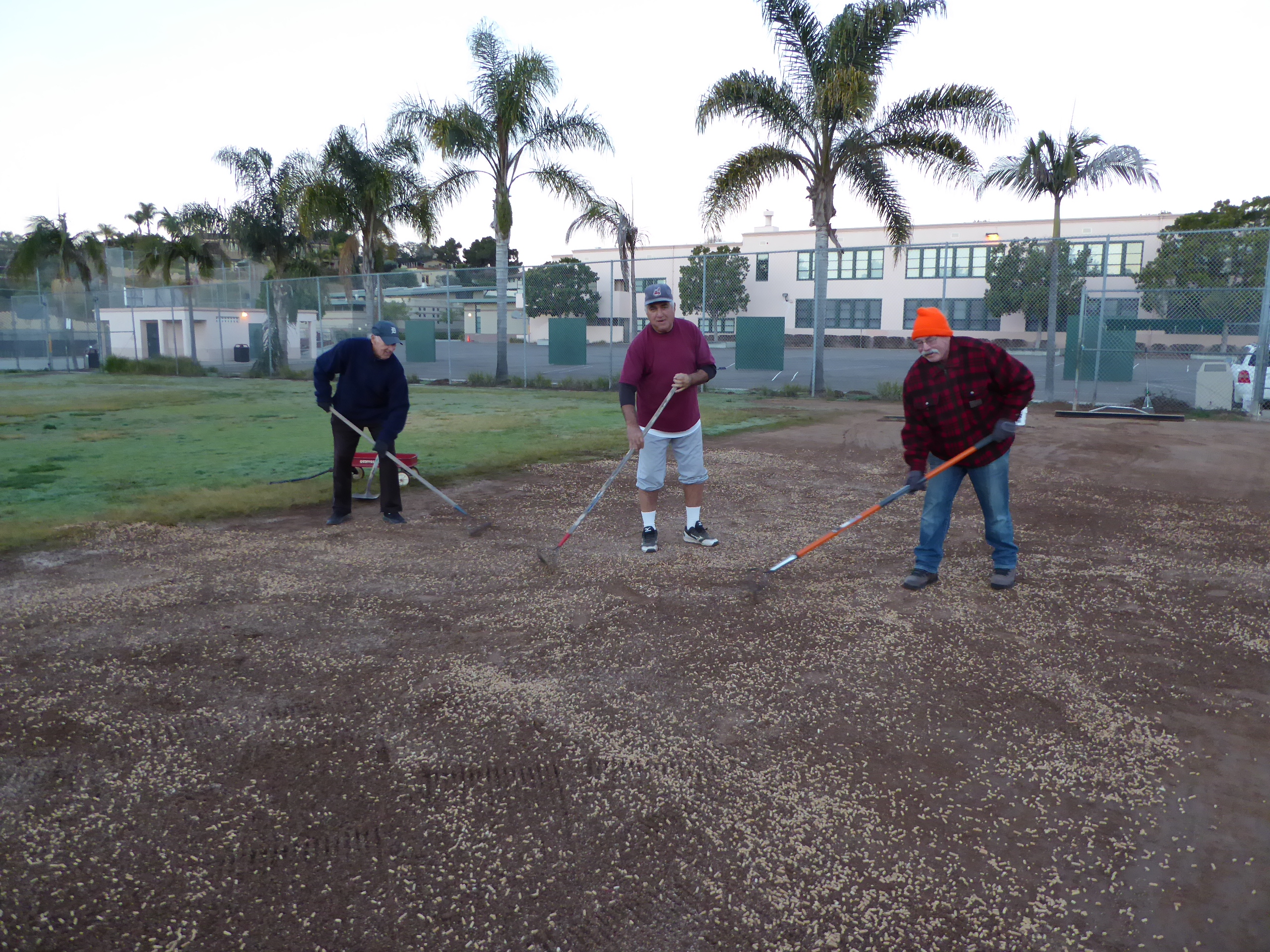 Comments
There are no comments for this announcement.