Announcement
Memorial Day 2016 Celebrated with Dana Family Softball!
Posted by
Tim DiMasi
on May 31 2016 at 05:00PM PDT in 2019 Spring
More editing options
40 Dana players and their families came out to share fun, food, and most of all softball for two games on Memorial Day.
In the 9:30 game, manager Rich Tapia stacked his team with both his son and Norm Young's three sons. They easily dispatched Pat Canney's team, despite the solid center field defense from Brian Lamb's daughter Teagan. Dave Hunt and Dax Young each had two home runs for the winning team.
In the second game, a more methodical choice of teams resulted in a close game with Dave Tessmer's team down only two runs in the final innings. Rich Tapia, who snuck into the second game, was the last batter and he came through, driving in the winning run to send Randy Gage's team to a one run defeat. For the most part, the women in these two games, Angela Tessmer-Wagner, Megan Church, Krista Rask, and Jillian Robinson, out-played the men.
Subsequently, Rules Commissioner Norm Young was besieged with requests to lower the legal age for women wanting to play at Dana to 19. We all eagerly await his answer.
Photos of many of the family members who played with us today are on the web site under Photos – MemorialDay2016.
The league will consider having another set of family games on Monday July 4.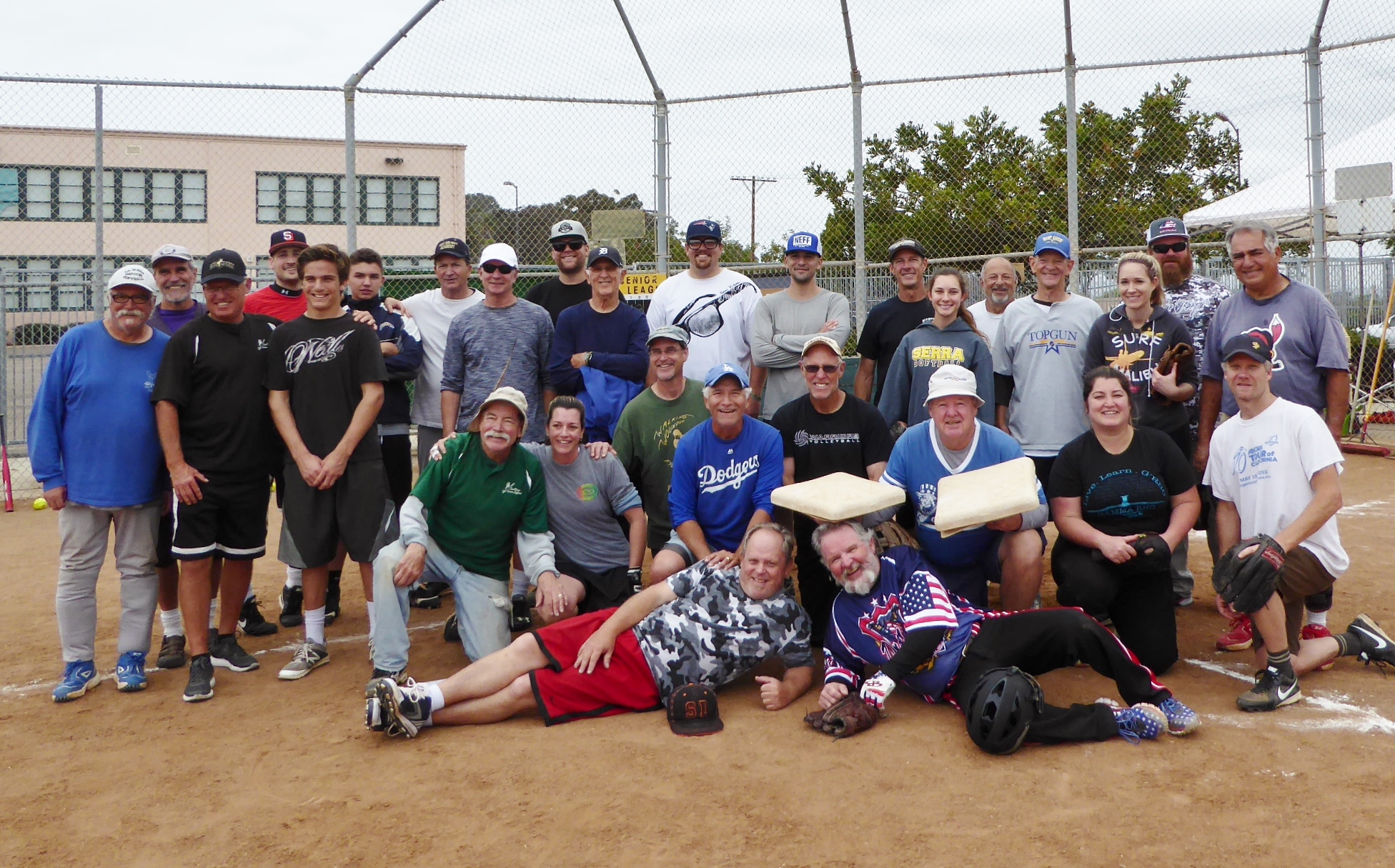 Comments
There are no comments for this announcement.