Announcement
Purple Haze wins the spring league playoffs
Posted by
Tim DiMasi
on Jul 01 2016 at 05:00PM PDT in 2019 Spring
More editing options
In the first semifinal game against the Red Diehards, Purple Haze came to bat in the open inning ninth down 10-6. Manager Dave Hunt told his team, "everyone hits." Having only scored one run on the previous six innings, it was mostly wish. But this is senior softball.
After opening walks to Rob and Dave, the next eight hitters got hits, most solid, some error aided. Purple had batted around and score seven runs to take the lead! But they were not done. The next seven batters all got hits their second time up in the ninth to make it 16 on base in a row. Purple had scored seven more and was now up by ten runs, 20-10. Red managed a couple runs in their half of the ninth but the final score was 20-12.
In the 2nd semifinal game it was Royal Blue vs X-Men. It was a close game for the first half but then Royal Blue kept scoring while the X-Men stopped hitting. Final score was 22-11 and for the second season in a row the top two season finishers did not win a playoff game.
The championship game thus pitted Royal Blue vs Purple Haze. A coin flip determined home team which was won by Purple.
It was a close, but low scoring game throughout, 5-2 Purple after two, 5-3 after four, and 7-5 Purple after six. Purple added two more in the 7th and then the Dodgers put across three in the 8th. Purple then scored three of their own to take a 12-8 lead into the ninth. And that would be the final score.
Congratulations to playoff champions Purple Haze!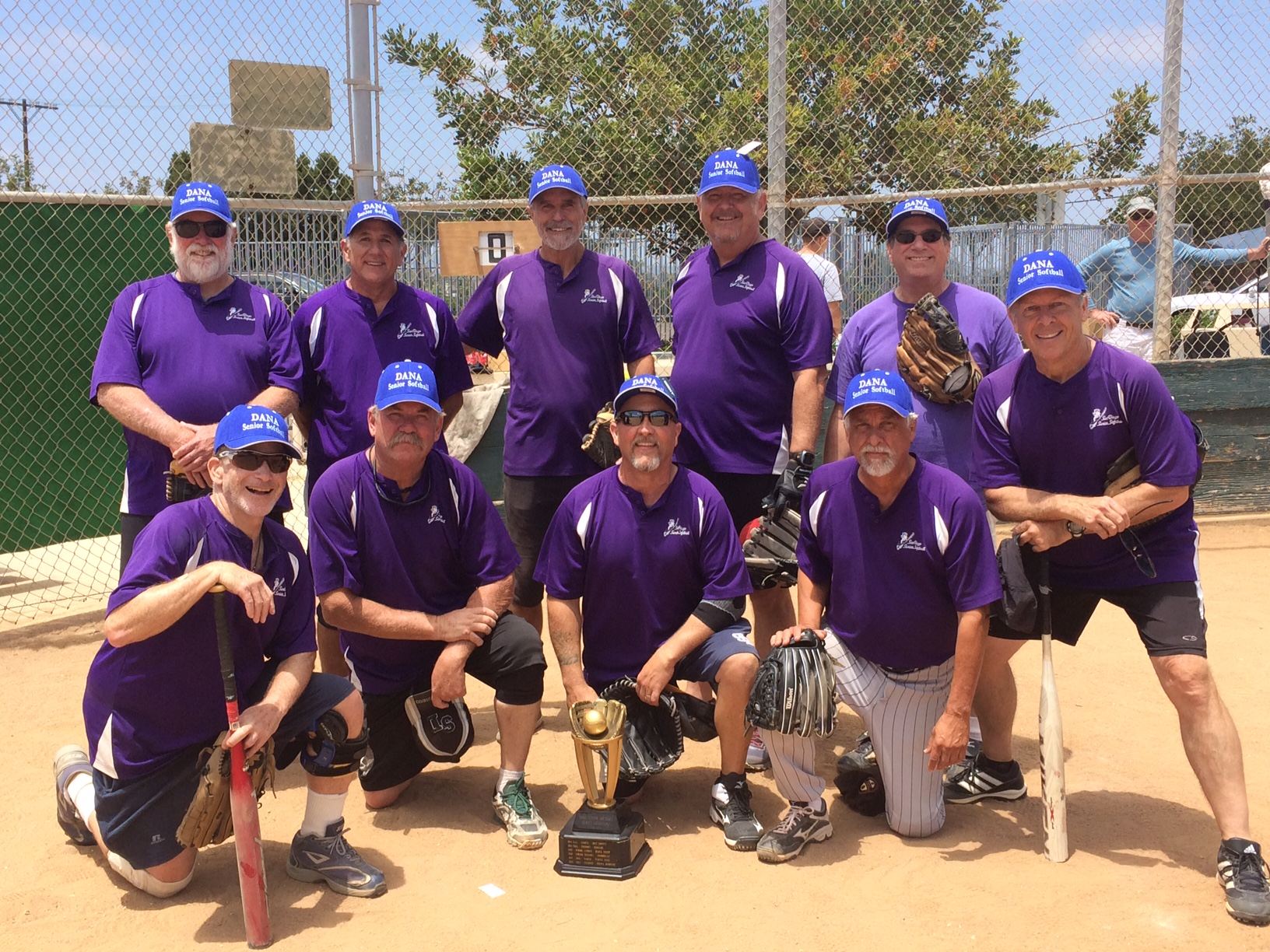 Comments
There are no comments for this announcement.