Announcement
BLUES BROTHERS STORM BACK TO TAKE LEAGUE TITLE
Posted by
Tim DiMasi
on Oct 22 2017 at 05:00PM PDT in 2019 Spring
More editing options
The Blues Brothers were the punching bag for the DANA League early in the season, and as of September 9th had a dismal record of 0 - 6 - 1. In week 8 the team engineered an invitation for their manager to go to the mountaintop, and edged out Tapia's Dodgers by a run while "JAKE" (aka Dennis Atchley) was communing with John Belushi.
Amazingly, the team then won 6 straight games, vaulting from the depths of 7th place to 1st. Saturday, it was all on the line against the Cleveland Maroon Squirrels, and a loss would have dropped the team into a two way tie for 3rd place.
Indeed, it looked as though this was exactly what would happen, as the Squirrels twice led by 8 runs, and led by 4 at the beginning of the last frame. There, Dave Larson tripled, followed by hits by Frank Polese, Lowell Waxman and Jeff Berman, leaving the winning run at third.
Roger Pederson strode to the plate exuding confidence acquired over decades of playing softball. He promptly slashed a single and the winning run scored, leading to the usual bedlam on the field.
Beleaguered manager Dennis "JOLIET JAKE" Atchley said "These guys never stopped believing in themselves, and earned the league title as a result." Often criticized for loading up with ringers in the draft, Atchley deftly obtained the services of Randy Hagan in this game, who went 3 for 4 with a home run.
The Blues Brothers look forward to the playoffs and another trophy to go with their league championship trophy. The championship also reversed Atchley's initial decision to resign from managing, which none of his teammates resisted. Nothing succeeds like success.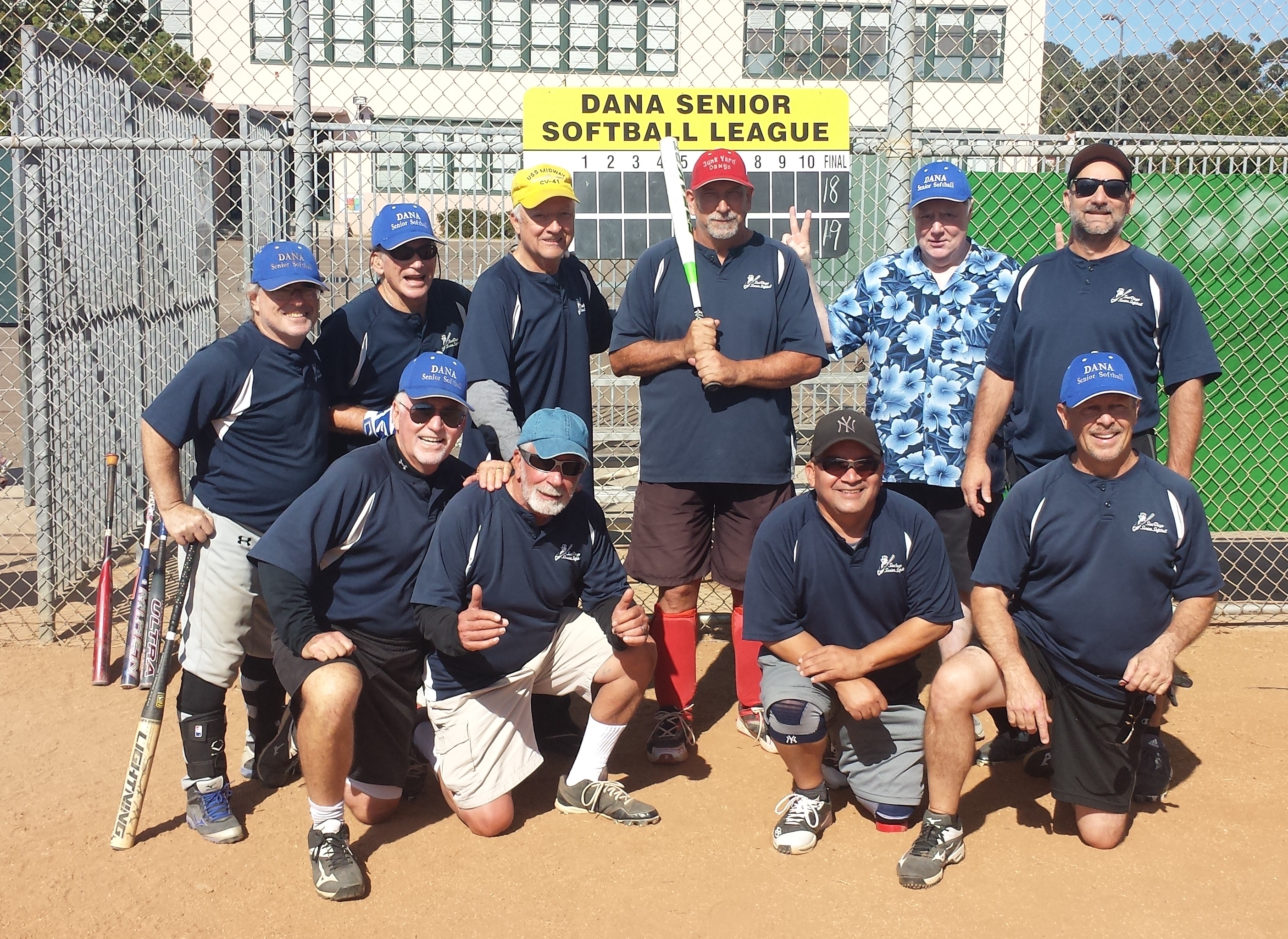 Comments
There are no comments for this announcement.