Announcement
Another Dana Miracle
Posted by
Tim DiMasi
on Jan 25 2019 at 04:00PM PST in 2019 Spring
More editing options
No, it was not Sal going six for six with two home runs or Chuck throwing a shutout. After a week of heavy rains, the Dana Middle School threw us a nasty "slider" by setting up a snow slide down the right field line on Friday, less than 24 hours before our games. "Oh, it will melt tonight," said the clueless teacher as all of four kids partook in the lame slide. Wiser heads knew otherwise.
The choices were clear - send out an emergency call to all Dana players who had snow shovels or find another place to play. Living right above the Carbrillo Recreation Center and their softball field, Dave Hunt went to the office late Friday morning to see if their field was available the next day. Yes, it was! And the nice people there even moved our Dana permit to Cabrillo. Of course, that was not enough - the infield still had puddles (but no snow). Once again, Norm to the rescue.
Just a short time later, using his newly reconditioned three-wheeler, Norm (Mr. Plow) dragged the infield for hours on Friday afternoon so that it could be dry enough for Saturday's games. Dave contaced the managers who got the word out. One former manager (who will remain nameless) said, "oh, just cancel the games, half the players won't show up." Not! In fact, every team had at least ten of their roster players for the games, even though the games had to be started 30 minutes earlier than normal.
The following Saturday, back at Dana, Norm was presented with his own customized jerseys, one for each Dana team color, in honor of all his great service to Dana. Do I hear Petco Park calling?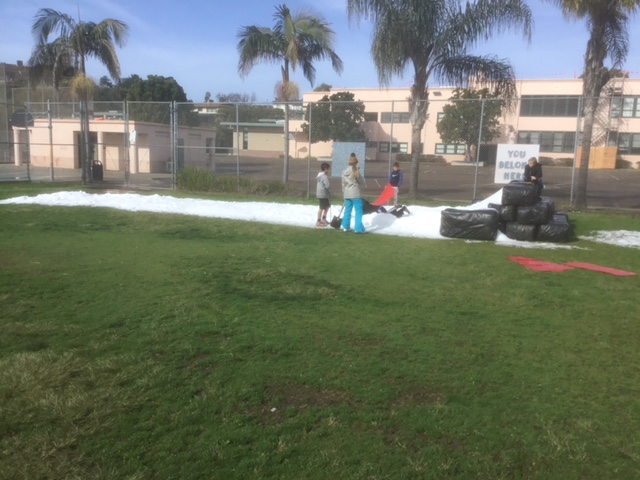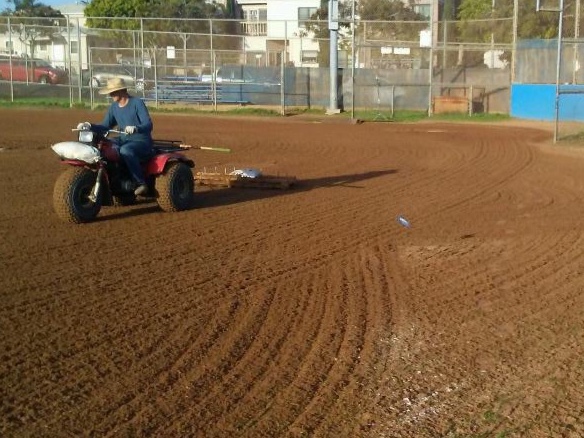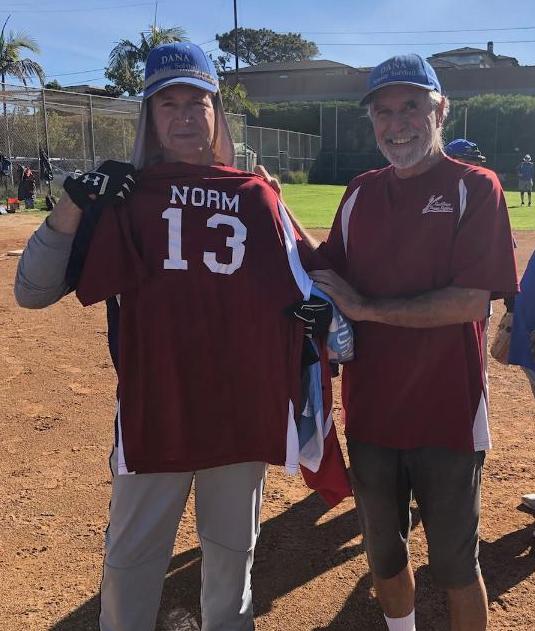 Comments
There are no comments for this announcement.